Used 2016 Mazda MX-5 for Sale in Vancouver, BC
2016 Mazda MX-5
2016 Mazda MX-5
Stock # MA7038
Fair market price

Openroad Certified used cars are priced based on the age, odometer, condition, history report, and availability of similar equipped vehicles in the marketplaces. We are a high volume and reputable used car retail group and are able to price our vehicles at a fair market price.



What does this mean?
SOLD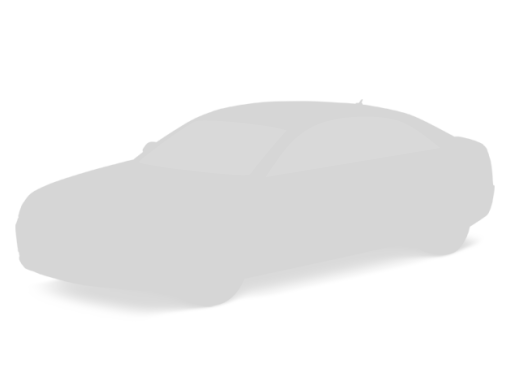 Spring Breakaway Sale is here! Up to $5000 in Saving*! Receive your 1st Payment on us (up to $500) or $300 Service Voucher*! Saving $$$! Last 2016 MX-5 GX M/T Grey! Brand New! Mazda MX-5 is driving in its purest form. MX-5 is the mid-front engine and RWD layout.The SKYACTIV 2.0L 4-cylinder engine produces 155 horsepower and 148 lb-ft of torque, Lightweight and compact" was the working mantra behind the Miata project, the 2016 MX-5 weighs in at roughly 80kgs less (thanks to lots of aluminium). KODO - "Soul of Motion" design language - has turned into a thing. With every new product, Mazda pushes the boundaries of mass-consumption automotive design. The true beauty behind these car's aesthetics is that they will age well and be contemporary for a long time. The MX-5 is the heart of Mazda's DNA. The design team's principal parameter was "heart and mind" The end result is a stunning new roadster that features the shortest and lowest overhangs of any sports car currently available. It uses a dual-pinion electronic power-assisted steering that varies assistance, limiting the necessity of correction under load. It weighs up evenly from the onset, reducing initial strain on the driver. It actually feels too light at first, but it quickly becomes ideal at every corner and switchback. The best Deal in the town! Come in for your test drive today! Zoom-Zoom
EMAIL US

Demo Special
Near new vehicles with low kilometres
Demo cars are company executive or service loaner vehicles with full service history and the balance of manufacturer warranty
OpenRoad Mazda Port Moody

3170 St. Johns Street , Port Moody, BC
Stock # MA7038

6 people have viewed this car
Price excludes documentation fees of $495 and government taxes.
Bi-weekly Finance:
5.99% x 60 months with 20% down payment OAC.
Price excludes documentation fees of $495 and government taxes.
Please use this calculation as a guide. Contact us for a personalized quote.
$289 *

What's this?
3 Day Money-Back Guarantee
OpenRoad Mazda Port Moody
Specifications

3 day Money-Back Guarantee
143 point Quality Inspection
Clean Title Guarantee

90 day / 5,000km Powertrain Warranty
30 day / 2,000km Exchange Privilege
Club OpenRoad Membership

Near new vehicles with low kilometres
Demo cars are company executive or service loaner vehicles with full service history and the balance of manufacturer warranty

Spring Breakaway Sale is here! Up to $5000 in Saving*! Receive your 1st Payment on us (up to $500) or $300 Service Voucher*! Saving $$$! Last 2016 MX-5 GX M/T Grey! Brand New! Mazda MX-5 is driving in its purest form. MX-5 is the mid-front engine and RWD layout.The SKYACTIV 2.0L 4-cylinder engine produces 155 horsepower and 148 lb-ft of torque, Lightweight and compact" was the working mantra behind the Miata project, the 2016 MX-5 weighs in at roughly 80kgs less (thanks to lots of aluminium). KODO - "Soul of Motion" design language - has turned into a thing. With every new product, Mazda pushes the boundaries of mass-consumption automotive design. The true beauty behind these car's aesthetics is that they will age well and be contemporary for a long time. The MX-5 is the heart of Mazda's DNA. The design team's principal parameter was "heart and mind" The end result is a stunning new roadster that features the shortest and lowest overhangs of any sports car currently available. It uses a dual-pinion electronic power-assisted steering that varies assistance, limiting the necessity of correction under load. It weighs up evenly from the onset, reducing initial strain on the driver. It actually feels too light at first, but it quickly becomes ideal at every corner and switchback. The best Deal in the town! Come in for your test drive today! Zoom-Zoom
OpenRoad Mazda Port Moody
OpenRoad Mazda Port Moody